welcome to hella good design

Hello. My name is Hella Hekkelman. I am a creative professional in concept design & communication. I'm happy to work for the Nationale DenkTank and on various projects.
My hometown and current base is Amsterdam. In my daily life you can find me reading, running, crafting, practising yoga, hanging out with family & friends or travelling.
"Attention, here and now boys" – this quote frequently appears in the book Island, written by Aldous Huxley in 1962. Sixty years later, the message is even more relevant. We get distracted by a million things. By our phones. Sounds of the city. But also by our own minds. So read this book! Be grateful, feel, dare to fail and have fun.
My background
I hold a master degree in Strategic Product Design and a bachelor degree in Industrial Design Engineering from TU Delft (Delft University of Technology). Previously I've worked for Kuyichi (sustainable fashion brand), onna-onna (former financial start-up) and Nationale DenkTank (non-profit organisation).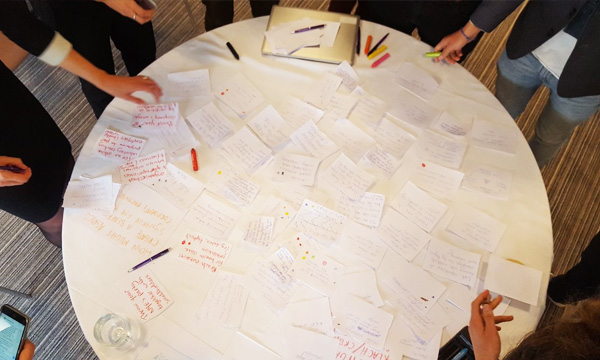 My passion
What if the word 'sustainability' is no longer needed, because normal/regular automatically means sustainable? Changes are needed, in governments, the industry and consumer behaviour. It's time to ACT! In 2018 I started the project Refill Ambassadors. The goal of Refill Ambassadors is to stimulate the refill movement and to establish low-cost (water) refill points.
The more people choose to stop buying plastic packaging, the sooner refilling becomes the norm. Together we can change the way we use and waste single-use plastics. #Refillution
GET IN touch:
In Dutch, English, German or Spanish please 
Hella Hekkelman
hello@hellagooddesign.com
+31 6 40953435