welcome to hella good design

Hello. My name is Hella Hekkelman. I am a creative professional in concept design & communication. I'm happy to work as design coach for the Maakplaats (OBA). Furthermore I am open for various projects.
My hometown and current base is Amsterdam. In my daily life you can find me reading, running, crafting, practising yoga, hanging out with family & friends or travelling.
"Attention, here and now boys" – this quote appears in the wonderful book Island, written by Aldous Huxley in 1962. His message is still relevant today. We get distracted by a million things. By our phones, sounds of the city and by our own thoughts. Read this book, be grateful, dare to fail and have fun.
My background
I hold a master degree in Strategic Product Design and a bachelor degree in Industrial Design Engineering from TU Delft (Delft University of Technology). Previously I've worked for Kuyichi (sustainable fashion brand), onna-onna (former financial start-up) and Nationale DenkTank (non-profit organisation).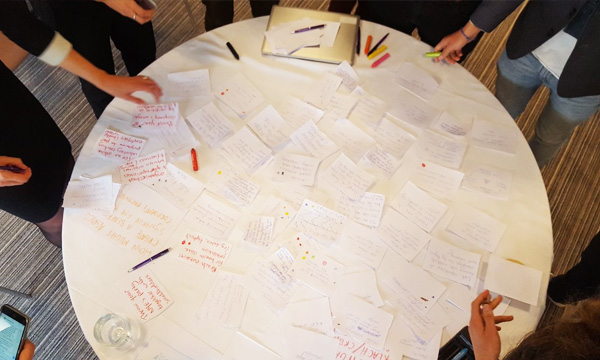 My passion
What if the word 'sustainability' is no longer needed, because normal/regular automatically means sustainable? Changes are needed, in governments, the industry and consumer behaviour. It's time to ACT! In 2018 I started the project Refill Ambassadors. The goal of Refill Ambassadors is to stimulate the refill movement and to establish low-cost (water) refill points.
The more people choose to stop buying plastic packaging, the sooner refilling becomes the norm. Together we can change the way we use and waste single-use plastics. #Refillution
GET IN touch:
In Dutch, English, German or Spanish please 
Hella Hekkelman
hello@hellagooddesign.com
+31 6 40953435